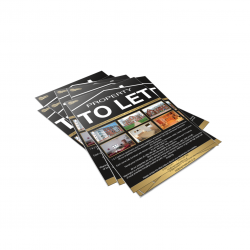 Graphic Design and Print
Graphic design, also known as communication design, is the art and practice of planning and projecting ideas and experiences with textual content and visual content. The form of communication can be virtual or physical but it can include different words, images and graphic forms.
If you are looking for graphic design and print along with other design and printing services such as leaflets, flyers and banners, Kotmedia offers the best services there are. As a full service design agency, we offer our clients with building beautiful brochures, letterheads, posters, logos and custom design projects to match their brand.
Beautiful Custom Design
Our team at Kotmedia offers some of the best graphic design and print services. Our designers have a passion for design materials and beautiful branding. We extend our design vision beyond the screen only for our viewers.
Ready For Press
Kotmedia also offers local printing presses to present high quality print and affordable services. There are fast turnaround times along with local businesses and hardcopy comps.
Logos
Graphic design and print also offers elegant, modern logos to center the brand. It also offers full colored brochures with different layout options along with standout unique business card formats and designs. Kotmedia also specializes in designing letterheads- traditional and modern letterhead designs are there for professional appeal. Whether you want an elegantly designed letterhead or a simple one, Kotmedia offers both.
Posters and Advertisements
Our team at Kotmedia also offers professionally designed posters for booth, office and products. It also offers print and web advertisements to help one getting the word out. The company also offers mailers and postcards- If you are looking to get the word out, you can do it with eye catching postcards and mailers.
Design and media services incorporate a lot of different things and Kotmedia specializes in all of those. The company also offers invitation and announcements- Kotmedia creates custom, eye catching materials that convey the messages along with your personal style. Irrespective of what the invitation might be, Kotmedia specializes in delivering them to you.
The company also offers services in flyers and newsletters. If you want a flyer, we will work to develop affordable, high impact flyers that will not just be memorable but will also allow you to connect with your audience full time. Moreover, the quick turnaround time will also be guaranteed. Another thing that the company specializes in is making a newsletter. Using a newsletter to communicate with the customers or employees is fairly simple and effective. Whether you are looking for a handwritten content or camera ready art, we can greatly help you in creating and producing newsletters that will meet your objectives fully.
Kotmedia therefore is an expert in design and media services. Offering different types of services such as poster design, banner design, leaflets design, booklets design, custom graphic design, Kotmedia offers it all here. The services of the company are unique, extremely authentic and all services are delivered at a very affordable rate that will meet all of their client's requirements.
Graphic design and print