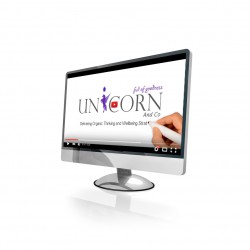 Video Production  At Kotmedia 
As one of the most innovative corporate and promotion video production company in Warrington, Kotmedia offers a decade worth of experience working with companies of various different sizes. With exceptional and acute attention to details, Kotmedia excels in providing a complete range of corporate video production services such as post production, creative concept, filming and delivering an overall digital marketing support package.
There are many different things that Kotmedia provides when it comes to video production including key messages- creative treatment, filming and editing and post production, technical support and marketing plans.
Kotmedia has a no nonsense approach towards everything, which means that they are always up front regarding the corporate video production prices as they are very confident in the value that they can add and bring to the project. The company offers an all-inclusive package, which means their budget is locked down from the very start and it will change only if your overall beliefs will change.
Kotmedia excels in offering all sorts of videos to its customers. From promotional videos to corporate ones, they offer it all here.
Promotional Videos
Promotional videos are unique and authentic and therefore, this is the reason why Kotmedia ensures that all these videos are made with acute attention to detail. The promotional videos at Kotmedia offer high quality content with acute attention to detail and interest that gives them a few minutes of extra entertainment. Producing something authentic and good, the promotional videos will work to ensure that the company's goals and aims are highlighted fully.
Animated Videos
On the other hand, Kotmedia also provides animated videos. The possibilities with these are endless. You will not have to be a presenter they will make sure that the videos are pretty self explanatory. Bringing authenticity, creativity, design and uniqueness, Kotmedia ensures that all of the animated videos are highly creative, full of colors and extremely engaging for the viewers.
Marketing Videos
Kotmedia also excels in making marketing videos. The marketing videos are made to ensure that whichever company wants to advertise their product has all of their needs met effectively. The marketing videos at Kotmedia are unique and classy. They engulf every detail of the customers' products and envelop it in such an exemplary fashion that they vow each and every customer.
Conclusion
From video production to animated videos to marketing and web videos, Kotmedia specializes in making all of these in the most authentic and precise of fashion. If you are a fan of authenticity and quality, Kotmedia has it all to give.